Many people ask me; "Should I remodel my bathroom or update my kitchen before we put the house on the market." Believe it or not, my usual answer for this is no – on both the bathroom and kitchen front. Because the housing market is the strongest it has been in a decade and inventory is down to near record lows, there is very little most people must do to get top dollar. That said, there are fixes that must be made before a house is listed (should be made even if you have no plans of listing your home)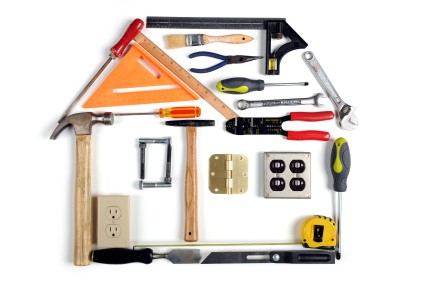 The definitive fix list
Mold
Mold can make you sick and be a warning sign for something much more problematic. So, when you see mold, address it. Figure out where it is coming from and why. If there is mold in your bathroom, it might be a case of improper ventilation. If you notice it around a window, slider or door, you might need a replacement. If you notice mold on your walls or floor, there could be a problem with your roof or subflooring that is allowing moisture to seep in. Whatever the case, whenever you see it, fix the mold problem as soon as possible.
Plumbing Leaks
Water leaks can lead to mold (see above) If any of your appliances or plumbing fixtures are leaking, call a plumber asap. Leaks can often indicate structural problems in the home that you would want to address before an inspector does prior to a closing.
Gas Leaks
This may seem obvious, but please make sure you address a potential gas leak completely. If you smell a gas leak, anywhere in or around your home, leave at once and call 911 and the gas company.
Cracks in foundation
The little snaking cracks you see on your basement walls or floor may seem harmless, but left unrepaired they can cause havoc on the stability of your home and even become life threatening. No matter if your home is one year old or 100, if you notice cracks in the foundation, contact a builder or handyman to help determine the cause and solution.
Leaking Roof
Water damage can affect so many areas of your home (see mold above, again) Structural and electrical damage can even result from leaky roofs. Check your roof for damage every few months. After large storms, it's helpful, and often worth the cost of a new roof, to contact a roofer or your insurance company to inspect your roof to check for leaks or damage.
On to market
If your home is clear of any issues listed above, chances are you are pretty much ready for this amazing seller's market.  I have also recently completed a staging course, so give me a call today, and I can help you determine if any more work is needed or if you are ready to sell for top dollar!